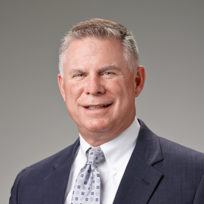 Stephan Cooper
President, United Heartland and Third Coast Underwriters
Steve Cooper is president of United Heartland and has over 30 years of property-casualty experience. Prior to his appointment as president, he served as vice president of Claim Operations & TPA for Accident Fund Insurance Company of America. He's also held senior leadership roles at Specialty Underwriters Alliance, General Electric Insurance Solutions, Metropolitan Life Insurance Company and Travelers Insurance Company.
Steve served on the board of Ele's Place, a nonprofit organization dedicated to support for and healing of grieving children. He currently serves on St. Anne's and LindenGrove board of directors, supporting life-enriching care of the elderly. Steve is also a member of the La Casa de Esperanza Foundation board and the Waukesha Business Alliance.
Steve served in the United States Navy and holds a Bachelor of Science in Political Science from Central Michigan University and a Master of Business Administration from Indiana Wesleyan University.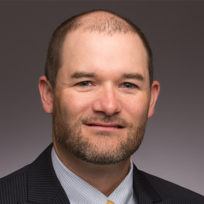 Justin Bealhen
Vice President of Business Development, United Heartland and Third Coast Underwriters
Justin has led the business development, agency management and risk management services (RMS) teams for United Heartland since 2015. In 2020, his role was expanded to oversee the same functions for Third Coast Underwriters along with leadership of Loss Control functions at UH.
Between 2015 and 2019, he led United Heartland's national expansion efforts entering eight additional states, helping to grow UH's top line by $100 million, a 40% increase in direct written premiums. Prior to serving as vice president of field operations, Justin was regional director of the Kansas City region. In this role, he was responsible for opening a new office and leading claims, loss control and underwriting disciplines in a four-state region, generating $60 million in written premium and achieving a combined ratio of 90%. Prior to that, he worked as a regional underwriting manager and senior underwriter with United Heartland.
Justin has a Bachelor of Science in occupational safety from UW-Whitewater, a Master of Business Administration from Baker University and is a graduate of AF Group's Accelerated Leadership Program.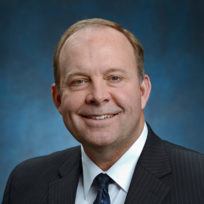 Rick Hobbs, CPCU, AIC, AIM
Vice President of Claims and Loss Control
As vice president, Rick is responsible for creating, implementing and monitoring the strategic direction of the Claims and Loss Control departments, while executing operational plans for continual improvement.
In 1986 Rick began his career in commercial casualty insurance with a focus on claims, underwriting and loss control. Prior to joining United Heartland in 2012, he held various leadership roles with Wausau Insurance and Liberty Mutual Insurance.
Rick earned his bachelor's degree in business administration with a major in management from the University of Wisconsin-La Crosse. He's also earned the following professional insurance designations: Charter Property Casualty Underwriter (CPCU), Associate in Claims (AIC) and Associate in Management (AIM).
Rick was born and raised in southeast Wisconsin and is a long-time fan of the Milwaukee Brewers, Green Bay Packers and Wisconsin Badgers.