Behavior Management Programs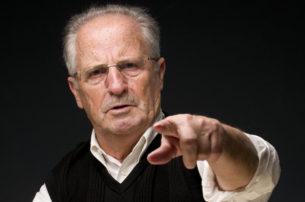 Those working in the health care, long-term care and social service fields often have responsibility for the care and welfare of individuals that may exhibit aggressive, violent or dementia-influenced behaviors. These behaviors can put both people at risk of injury. Because of this risk, OSHA encourages employers in these fields to establish violence prevention and behavior management programs and track their success in reducing work-related assaults.
Because the health care and social assistance (HCSA) industry is expected to see significant growth — eventually becoming the largest workforce sector in the U.S. — it will become critically important for managers to develop and improve these types of programs. To that end, United Heartland is committed to providing and directing our customers to resources regarding health and wellness initiatives that can help to improve the safety and well-being of their employees. The materials below examine:
How employers can improve their behavior management programs and establish clear goals and objectives.
The risk factors that can contribute to workplace violence.
Training resources that can help workers better understand the scope and nature of violence in the workplace.
The challenges of handling individuals with dementia.
The best methods of dealing with hostile individuals.
We encourage you to bookmark this page and share it with others in your organization to review the resources we've provided on health and wellness issues. As always, please contact your loss control representative with questions, or call us at 800-258-2667.
Share this resource:
---
URL coppied to clipboard.

Or send it directly to someone via our email form:
---
Health Care - Behavior Management Program Materials: