News
United Heartland's Diana Stegall Elected to American Society of Safety Engineers Leadership Role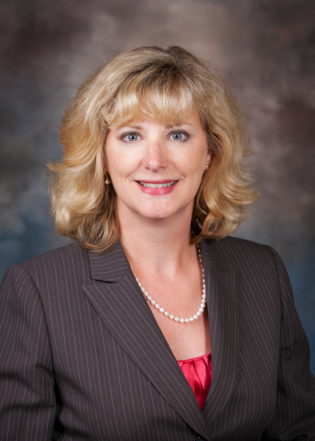 Diana Stegall, senior loss control specialist at United Heartland, was elected senior vice president of the American Society of Safety Engineers (ASSE).  Stegall will serve a year-long term beginning July 1, 2017, will become president-elect on July 1, 2018, and will then become president on July 1, 2019.  Stegall has been active in ASSE for more than two decades and currently serves as Region V Vice President.
The top elected positions at ASSE – all part of its Board of Directors – are president, president-elect, senior vice president, vice president of Finance, and directors-at-large.  Each is a one-year term, except of the two-year term of vice president of Finance and the three-year term of director.  The succession of candidates from senior vice president to president-elect and from president-elect to president is automatic.
"My passion for ASSE was ignited when I attended my first Leadership Conference while I was still in Region VI," said Stegall.  "The experience helped me to understand ASSE's structure beyond chapter operations and the ways ASSE works together to protect people, property and the environment."
About ASSE
For more than 100 years, the American Society of Safety Engineers has been at the forefront of helping occupational safety and health professionals protect people and property.  The nonprofit society is based in the Chicago suburb of Park Ridge.  Its global membership of over 37,000 professionals covers every industry, developing safety and health management plans that prevent deaths, injuries and illnesses.  ASSE advances its members and the safety profession through education, advocacy, standards development and a professional community. Its flagship publication, Professional Safety, is a longtime leader in the field.