Health and Wellness Initiatives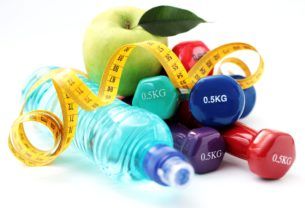 It's a sobering thought, but many Americans spend more than half their waking hours at work. For those who have desk or office jobs, these livelihoods can contribute to sedentary or stressful lifestyles that can result in unhealthy habits and health problems. Consider that a survey by the Centers for Disease Control and Prevention in 2011 found that the number of Americans who considered their health to be "good" or "excellent" decreased from 1997 to 2011. The same survey also found:
The prevalence of obesity among U.S. adults age 20 and over has increased over time, from 19.4% in 1997 to 28.7% in 2011.
The prevalence of diagnosed diabetes among adults age 18 and over increased from 5.4% in 1999 to 9.2% in 2010.
To combat these growing health issues, implementation of an on-site wellness program not only may make good business sense, but also be the right thing to do. United Heartland is committed to providing and directing our customers to resources regarding health and wellness initiatives that can help to improve the health and well-being of their employees. The materials below examine:
The benefits of workplace wellness initiatives and how to gain support for wellness committees and similar programs.
The impact of an aging workforce on all businesses, with particular focus on the effect to the health care industry.
The increase of comorbidities and obesity-related issues and how it is impacting workers' compensation claim costs.
We encourage you to bookmark this page and share it with others in your organization to review the resources we've provided on health and wellness issues. As always, please contact your loss control representative with questions, or call us at 800-258-2667.
Share this resource:
---
URL coppied to clipboard.

Or send it directly to someone via our email form:
---
Health Care - Wellness Programs Materials: