Health Care
A Strategic Partner in Health Care Operations
Health care is becoming more challenging each day, with changing laws and regulations, dramatic innovations in medical technology and heightened expectations from patients and teammates alike. United Heartland has experience and success in handling the unique needs of the health care industry, from small rural entities to larger, more complex organizations.
We understand that every health care operation is different and its needs are often dependent on practice, specialty, region and so much more. We don't believe in one-size-fits-all plans, and we're here to help you find the right workers' compensation strategy for your operation and create a safer work environment. If an injury does occur, we'll make sure your teammates are provided compassionate care and a path to recovery.
We are a strategic partner in helping improve the safety of your operations, while reducing claim costs and getting your teammates back to work as quickly as possible. We're also experts in managing the risks inherent to ancillary operations in health care, including:
Food service
Laundry services
Maintenance
Environmental services
Medical transport
Volunteers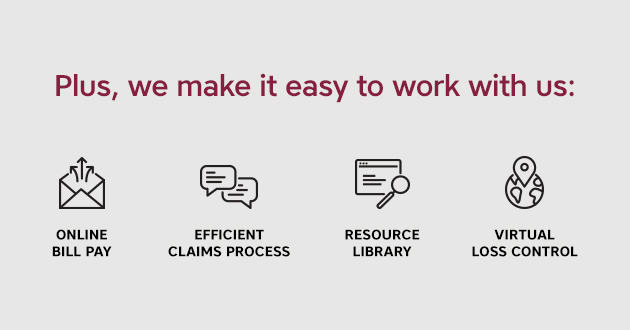 Your organization will benefit from our service-oriented approach to underwriting, claims, and loss control as we design a customized insurance program tailored to lower your cost of risk.
Learn more by downloading our health and human services segment brochure.